On yer bike!
No really, the West Midlands has launched its very own cycle hire scheme – West Midlands Cycle Hire, launching throughout the region this spring. The scheme aims to encourage more active travel for shorter journeys and with docking stations near our major bus stations (including Wolverhampton and Pool Meadow) they are a great option to help our customers complete the first and last mile of their journeys.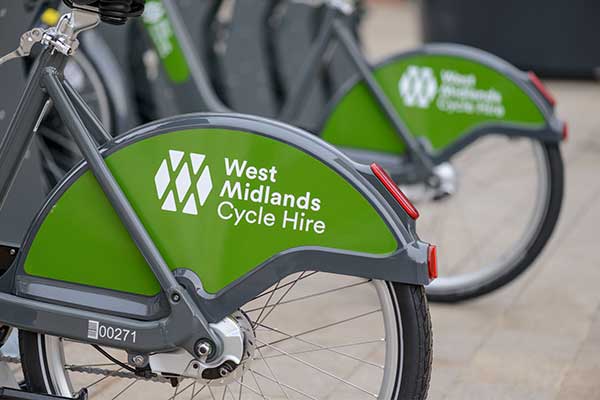 Cycling is a green, fun and healthy way to travel and the bikes look pretty cool too! To hire a bike, you just need to download the cycle hire app (powered by Beryl Bikes). Using the app you can find your nearest docking station and hire a bike by tapping your phone or mobile device onto the bike's touchpad to release it. When you're finished, park your bike into the nearest docking station and push down on the yellow lock to end your ride.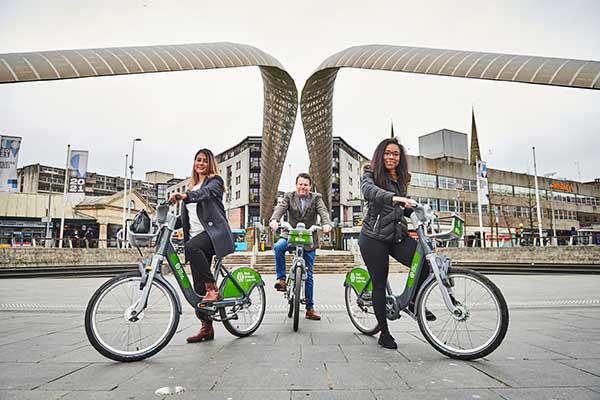 The bikes are already live in Coventry, Sutton Coldfield and Wolverhampton and they're coming to Birmingham, Sandwell, Stourbridge and Solihull soon. Once fully launched there will be 1500 bikes and 170 docking stations across the region giving us another really great way to get around, stay active and help to reduce carbon emissions. We already know that people in the WM who use public transport exercise 26 minutes more per day than those that use their car, so just imagine adding some cycling into this daily exercise too! This means a healthier, happier community for us all!
For updates on launch dates, you can join the West Midlands cycle hire mailing list or follow them on social media @WMCycleHire