'How do you find such amazing things?!'
We've been working with Sinead 'The Brummager' to #shoplocal and discover what your local high street charity shops have to offer. Here's what Sinead has to say...
With the rise of sustainability awareness, the appeal of the charity shop has surged in recent years but where do you start? The question that I get the most from my Instagram followers is 'Oh my God! How do you find such amazing things?' and to be honest, I rarely give up the knowledge that I've gained in the 15+ years that I've spent sourcing but in collaboration with #NXSupportLocal campaign, I have put together my top five tips for charity shopping in Birmingham, just for you! 
1 - Plan your route. 
If I'm out on a day of sourcing, I usually hit multiple high streets in one go and by using the National Express West Midlands journey planner, I can easily plan my journey in the most time efficient way. I usually visit five high streets along one bus route in one day ensuring that I don't miss out on what possible finds await me. 
2 - Be prepared. 
This is an important one, ALWAYS try and bring your own bags and if you can, your own bubble wrap. Most charity shops are low on both of these and if you're after something fragile, you want to make sure that you can get it home in one piece. Using a foldable shopping trolley means that I'm able to pack a lot in and haul home heavier items with ease.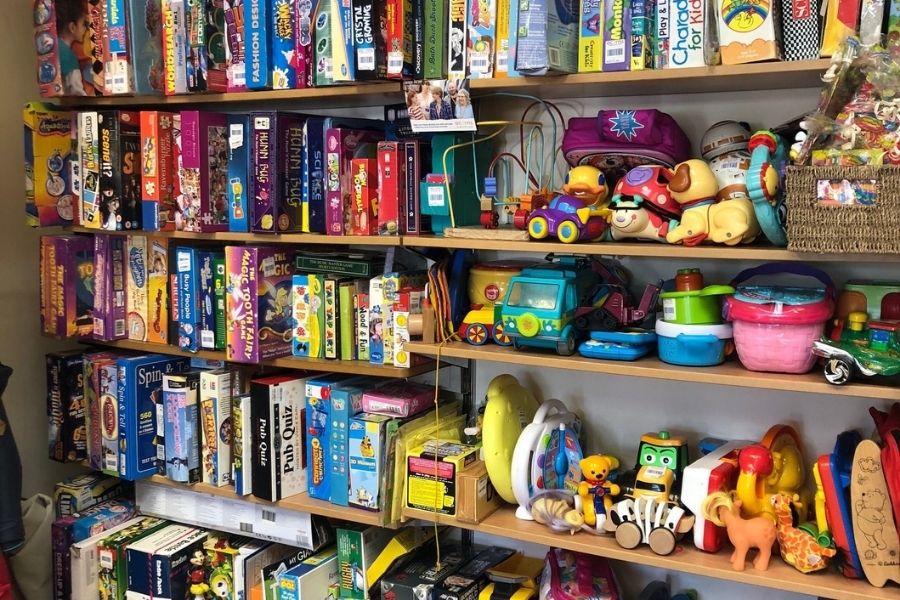 3 - Look twice. 
I always do a quick scan to see if there is anything that immediately catches my eye and then another slower, more in depth look to make sure that I didn't miss anything. Take the time to look behind things, to feel fabrics and zips for the higher quality.  Don't be afraid to really rummage in baskets and across shelves in search of a bargain. Thrifting is a labour of love and investing this extra time will usually pay off in a great find. 
4 - Do your research. 
Most charity shops have glass cabinets where the higher price point items are kept but don't let this put you off, you will still be making a great saving compared to the retail price. Don't be afraid to give it an internet search if you're unsure.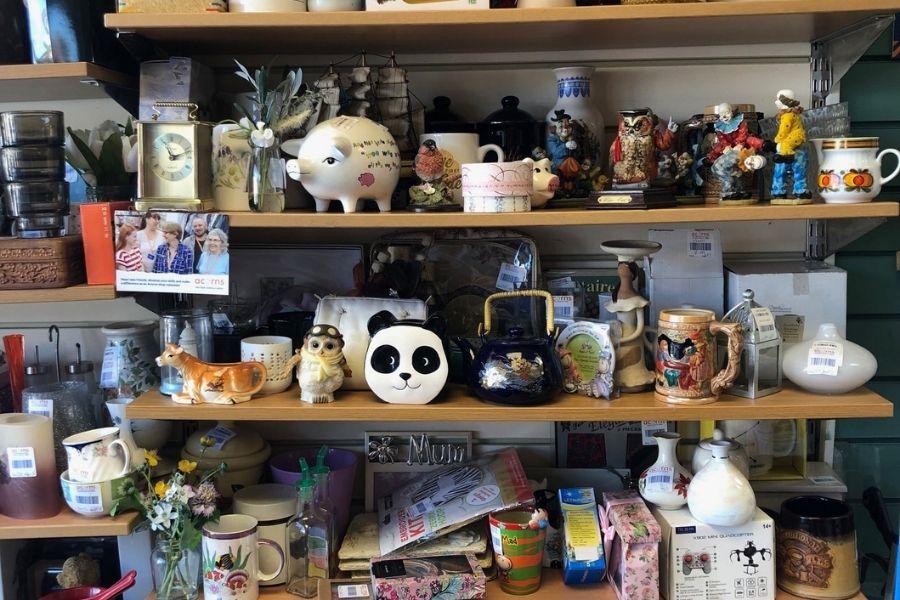 5 - The touch twice rule. 
If you've made the effort to pick it up twice, BUY IT! I can't even tell you the amount of times I've put something back and thought about it constantly when I got home only for it to have been bought after I've gone back to get it. Most items in charity shops are going to be one-offs either from past seasons or even past decades, the chances of seeing it again are very unlikely and NOTHING will haunt you more than the bargain you didn't buy.  
My top shops for: 
Books & Vinyl – Oxfam, Kings Heath
Designer – St Mary's Hospice, Bournville Village Green
High Street Fashion – The British Heart Foundation, Birmingham Bull Street
Furniture – The British Heart Foundation, Birmingham Corporation Street
Vintage – St Mary's Hospice, Harborne
Lowest prices – Sue Ryder, Northfield
Best for children - Acorns, Rubery
There you have it! The next time that you pop on your mask (if you're able to!) and hop on your local National Express West Midlands service, bring along this handy guide to charity shopping your high street and see what you can find. 
We would love to see your purchases and hear your charity shop top tips! Join in on the hunting fun on our social channels and tag us in on your purchases!