Dennis Trident
Fleet number: 4125
Registration number: Y716 TOH
Status: Currently in service at Walsall garage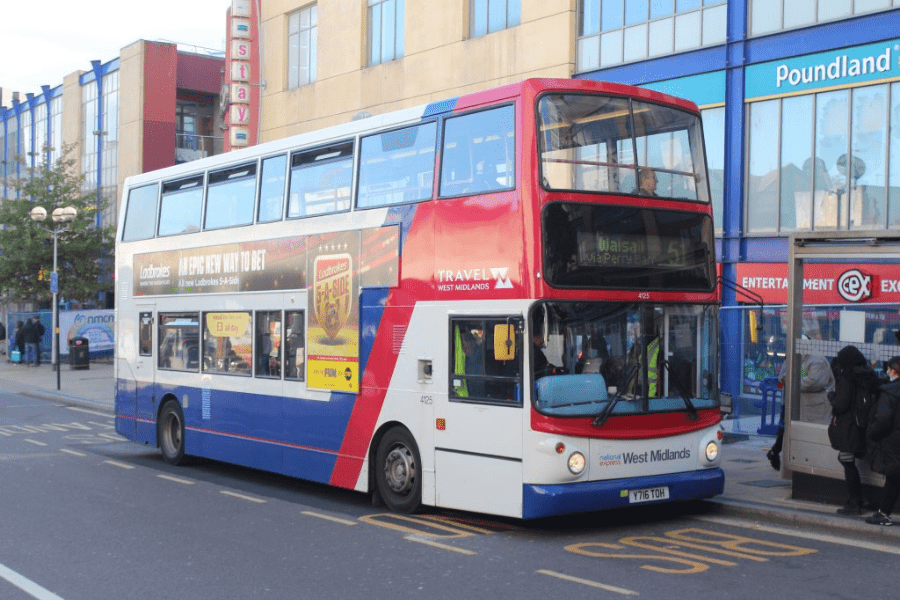 This bus was the first Dennis Trident delivered to West Midlands Travel in April 2001. The chassis was built in Guildford, and the body by Alexander Dennis in Falkirk.
When these buses were due for normal withdrawal from service around 2017-2018, it was decided to keep this vehicle as a heritage fleet member. All the other 99 of this batch are now out of passenger use, although five are still in use as training vehicles.
In June 2019, the bus was restored to the livery it carried when new. Then in July 2020 a set of the original seat moquettes were restored inside, giving the bus it's original interior.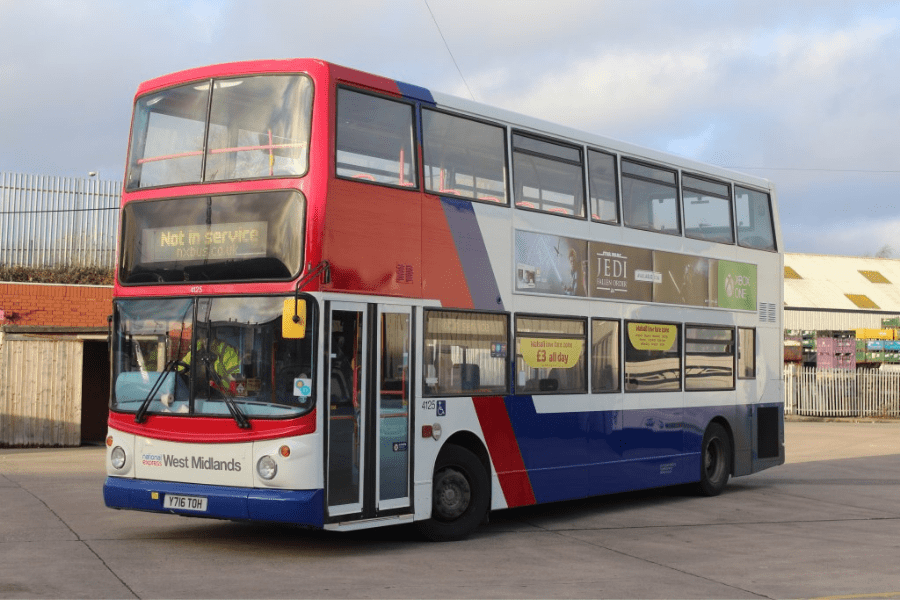 In November 2020 the exhaust system was upgraded to Euro 6 specification, making it as 'clean' as any other diesel bus in the fleet. It remains in service at Walsall garage where it has spent its entire life except for a month in 2016, when the bus operated from our Birmingham Central garage.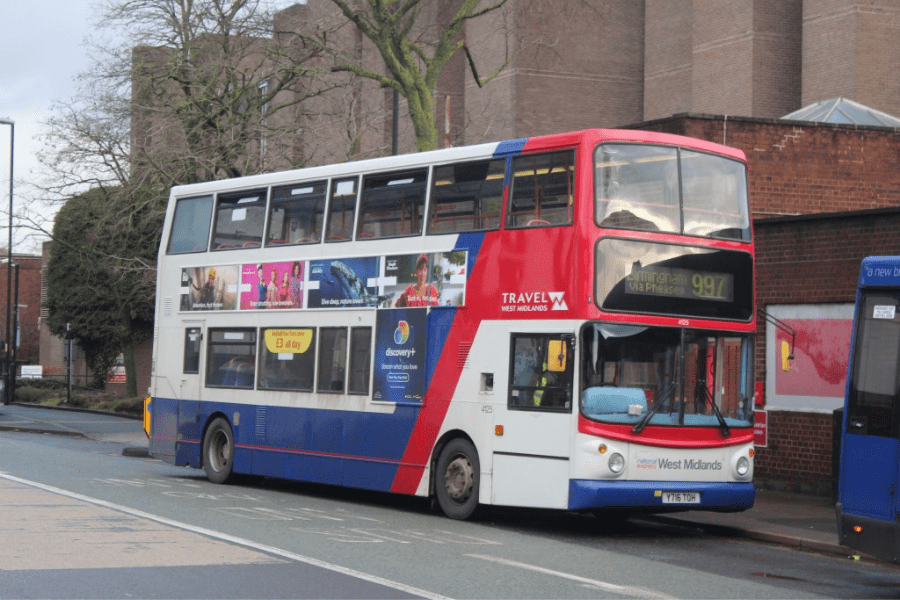 So there you have it our Throwback Thursday vintage bus series has come to an end. We're so proud of the history of our company and our buses being an integral part of the West Midlands and Coventry for so long. We're even more excited to add to this story in the near future.
Through our sustainable travel promise we will be helping tackle climate change in the West Midlands with our Electric buses, Hydrogen buses and assisting Birmingham City Council with it's Clean Air Zone later this year. The future is looking bright and we're so glad you can come on this journey with us.
If you have any other images of the vintage buses in our series, we'd love to see them! Join in on our Facebook, Twitter and Instagram.